Kim Rasmussen
Rental agent and developer
DK-Tel: +45 31703230
SE-Tel: +46 (0) 722315096
Email: kim@rentbyrasmussen.com
Copenhagen and Malmö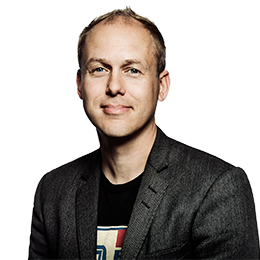 I have dedicated 17 years to creating the best solutions for homeowners and tenants. I have built my experience by working for the top five real estate agents in Denmark and Sweden. We have already helped a lot of customers and are ready to help you!
We offer different solutions for you who want to sell and rent. "
– Kim Rasmussen
Trusted Partners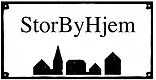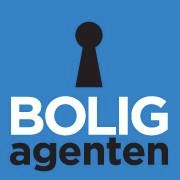 The talent behind the reputation
Rent by Rasmussen is a full service real estate firm, specializing in tailor made solutions designed with the customers influence and needs. Whether is a residential or commercial spaces, RbR has built a reputation on achieving highly individual results for a discerning, international clientele in both Copenhagen and Malmö area.
Rent by Rasmussen offers an extended list of places you can rent right now, along with many other developing projects and investment properties. All surrounded by dynamic and driven agents that ready for you in the consulting service area. Guided by client's inspirations, as well as their diverse tastes, this firm designs unique solutions, which allow them to fully express who they are, and what holds meaning to them.
The escalating number of our content customers as well as the full cooperation of all our growing partners are the real witnesses of what we strive to achieve
your happiness!
Because for RbR is all that matters. We do know that, selling your home or renting one is arguably one of the biggest decisions you are going to make in life.
Facing that acknowledgment every day is what drives us in finding the best available solution. Supported by an underlying thread of sustainable quality, Home in both Copenhagen and Malmö we ensure that the client's greatest investment is also their greatest source of comfort, pride and self-expression.
Rent by Rasmussen
Established: 2015
Founder: Kim Rasmussen
Org.nr / (CVR) 750617-3413
Org.nr / (CVR) 559216-8412
Our 17 Years of experience has been forged by working with leading Real Estate Companies within the Copenhagen and Malmö Areas. Inspired by the growing demand for professionalism and helped by an array of professional Partners, we have managed to fully satisfy all the diverse Customer's needs.
Copenhagen Office
Address:
Vesterbrogade 144B, st. TV.
1620 Copenhagen V Denmark
Email: info@rentbyrasmussen.com
Tel: + (45) 3170-3230
Opening hours:
Mon-Thurs – 11 am-4pm
Friday closed
Malmö Office
Address:
Vikingagatan, 3
21618 Limhamn Sweden
Email: info@rentbyrasmussen.com
Tel: + (46) 072 231 50 96
Opening hours:
Call for details
Executive Order on Anti-Money Laundering and Terrorist Financing Act – GDPR